Children in Need - Pennies for Pudsey
Children dressed up and decorated pots to collect 'pennies for pudsey'. The school (and parents) raised an amazing £665.40. Thank you to all our school community.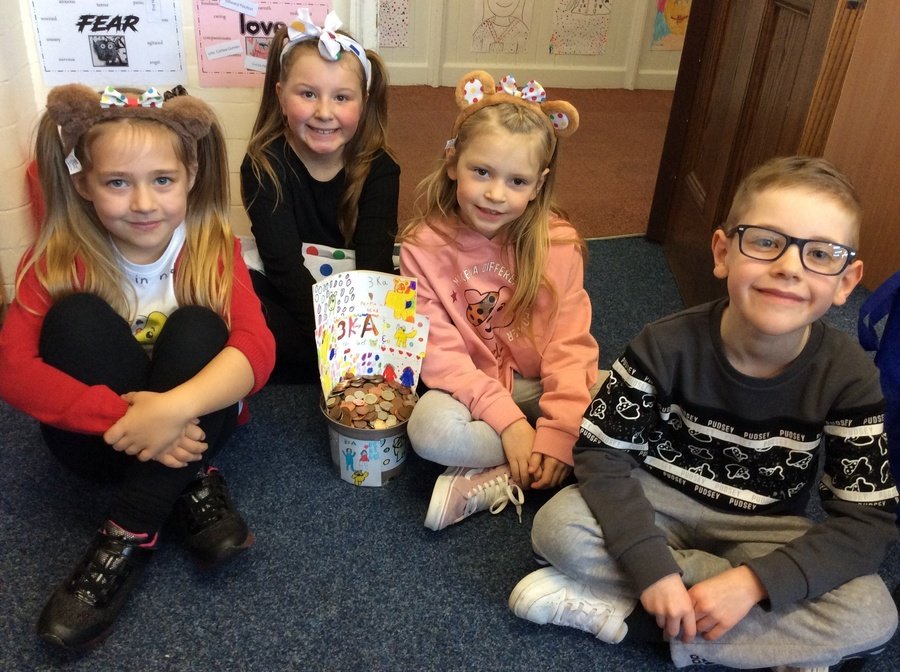 The Wonderful Wizard of Oz
There's no place like home…for Peter Heron competition winner!
A Sunderland schoolboy and his schoolmates were transported to the Emerald City today as children at Barnes Junior school enjoyed a socially distant production of the Wizard of Oz.
Tyler (8) who attends Barnes Junior won £500 for his school in a competition run by Peter Heron Estate agents in December 2019.
He has been waiting all of this time for his winnings to be used by the school after the school was shut from March due to the Covid lockdown restrictions.
It proved worth the wait as the children watched a performance of the famous 1930s film, staged by M and M productions.
Head teacher Simon Ward said " We are delighted to welcome a live performance into our school, which was cleverly produced with the magic of a big screen and one live performer. The children loved being part of this experience and it was another step in the direction of normality into school life."
Mr Ward also wished to thank local supply agency AK Teaching for their support of this event, and of course to Tyler for his efforts in winning the competition last Christmas.
Miss Appleton's Challenge
Barnes Harriers Running Club
Year 6 WW2 Exhibition 2019
"Just wanted to send you some pictures of Alfie learning and highlight what we have been doing during lockdown. We have never missed a learning day throughout the whole of the last 9 weeks.We also build a huge play den together as a family using wood we already had to build a fence." - Great work Alfie!
James in 3KI wanted to share some pictures of what he's been up to in lockdown!