Friends Of Barnes
NOW RECRUITING!
We have a fantastic group of parents/carers & staff who run 'Friends of Barnes'. They organise and host events within school and their main aim is to raise funds for the benefit of all of our pupils.
They recently hosted our Summer Fayre which was a great success and a great time was had by all.
If you would like to join 'Friends of Barnes', we would love to hear from you. Please contact the school office for further information.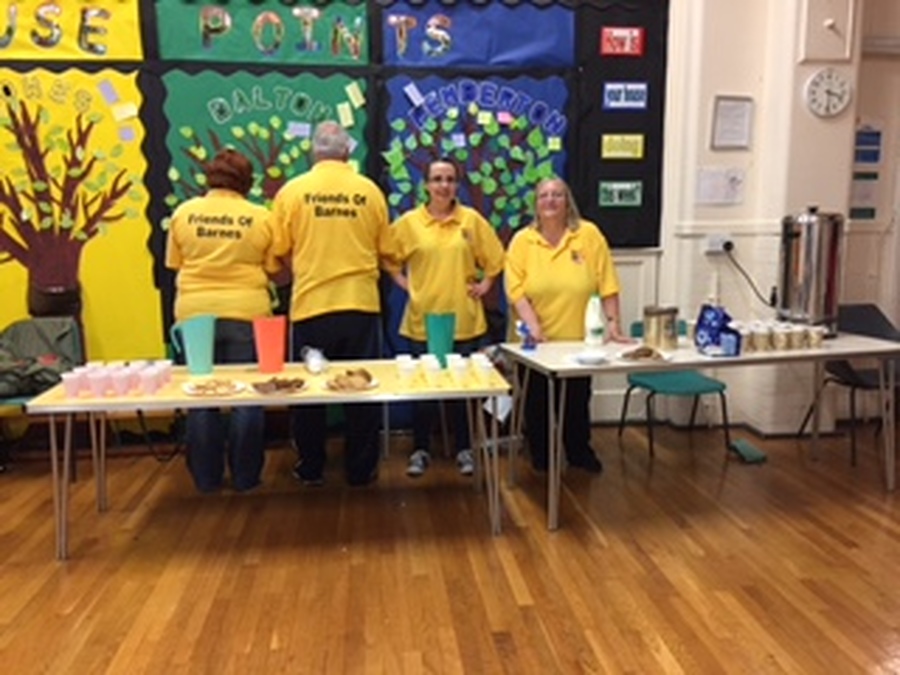 Friends of Barnes Group at a recent Parents Evening for our September Year 3 new starters.